A number of sinkholes located in Nwehir – Jerd Ehden – Northern Lebanon, were discovered and explored by the GERSL during summer 2014. The Underground development ranges from 20 meters to 60 meters of depth.
Finding a layer of snow in a sinkhole in Lebanon is not something unusual especially when the sinkhole is on a high altitude in an area that is covered by winter snow.
However, a sinkhole carved by snow and forming almost a glacier is something unique to Lebanon's Karst system.
Two visits were done to the Icy pits; the first exploration visit was done during July 2014 in which the team discovered a narrow continuation through the snow. In October the team decided to re-visit the pits and measure the ice level and to further study the glacier by bringing more scientific tools.
More visits to these 2 specific pits are scheduled to study and document the uniqueness of these pits in Lebanon.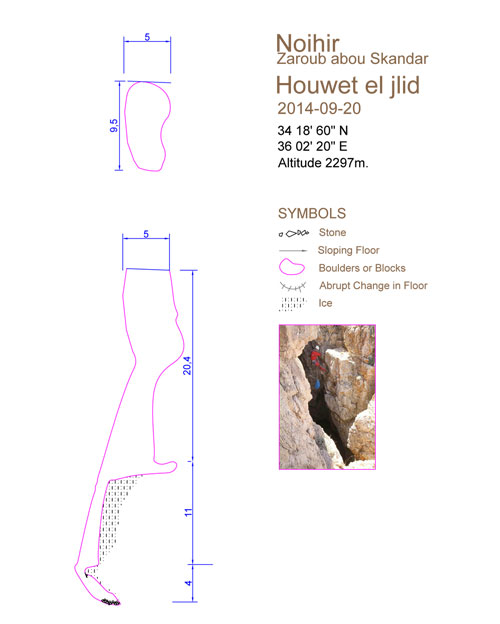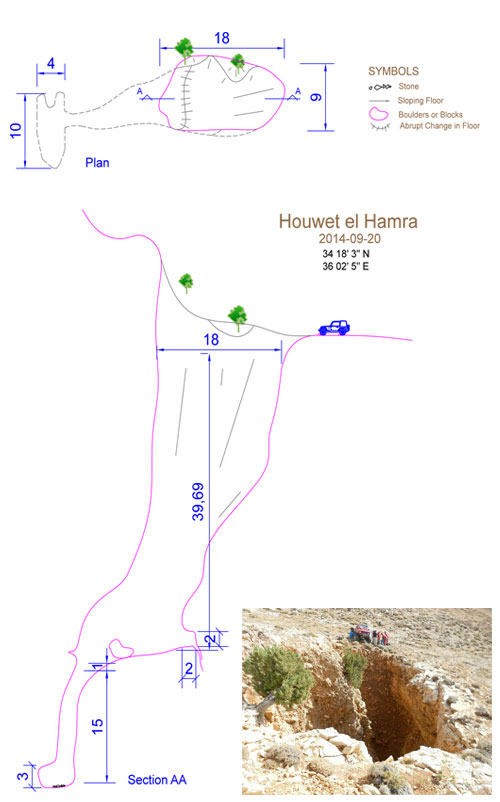 ■
2014 /
Activities
/ Last Updated April 24, 2015 by /